Apologetics - Free Audio Downloads
You can download full-length versions of all of the talks listed below in MP3 format. All of this material is offered free of charge. However, if you can add the Bible Christian Society to the list of charitable organizations that you give to, we would greatly appreciate it! We are a non-profit corporation and all donations are 100% tax-deductible. Without your support, we cannot keep this apostolate running (and it helps to keep food on my family's table!). A donation of any size would be greatly appreciated and would be put to good use in bringing the truths of the Catholic Faith to as many other folks as possible. Thanks! (You will have an opportunity to donate during or after the download process.)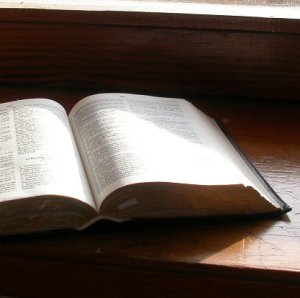 Talks are 13-15 MB in size and download times will depend on the speed of your Internet connection. Over a dial-up connection, you can download a talk in about an hour.
Deacon and plastic surgeon Dr. Patrick Lappert discusses, from a medical, clinical, and spiritual viewpoint, how harmful transgendeisum is to the human person.
Basic apologetics strategies and techniques.
Biblical support for Pope and Apostolic Authority
This is the conversion story of Fr. Gray Bean.
What the Church teaches regarding Biblical study and interpretation
A debate on salvation between John Martignoni and Dr. James Saxon
Subtitle: Evangelization: Why and How?
What does the Church teach -- and what can Catholics believe -- about Genesis and evolution?
How to defend the Church's teachings regarding Infant Baptism and Original Sin from the Bible.
Prepare to discuss, defend, and share our Faith
The parable of the Good Samaritan shows that we must respond to the needs of others.
Explore the parallels between these two sacraments
Learn the Biblical foundations to many Marian teachings of the Church
John's personal journey of Faith
Learn how to defend against this false and dangerous doctrine
What the Bible says about the one true Church founded by Jesus
Fr. Ray Ryland, a married priest, discusses priestly celibacy with John Martignoni
A new perspective on Sola Fide: Salvation by Faith Alone
Using the Bible Alone to refute Salvation by Faith Alone
A new perspective on the Protestant doctrine of The Bible Alone
Does the Bible support "The Bible Alone"?
Biblical foundations and explanations to common questions
Dr. Hahn explains how the Eucharist is, according to the Bible, THE New Testament.
What will really happen on "The Last Day"
The Biblical foundations for three Sacraments
19 different topics in short Q&A format.
This is an apologetic aimed at atheists and social liberals.
Discussion of the Bible and how it was authored by the Church